Restylane® Lyft™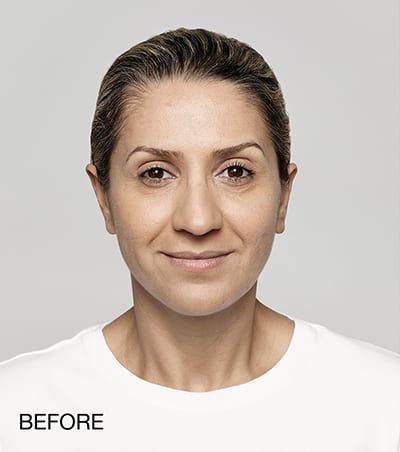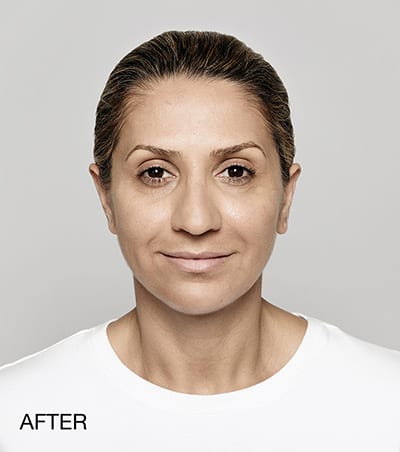 Before/After *results may vary
What is Restylane® Lyft™?
Part of the Restylane® family of fillers, Restylane® Lyft™ was specially designed for midface smoothing and contouring. It adds defining volume to sunken, hollow cheeks and fills and precisely smooths nasolabial folds, lines, and wrinkles (those smile lines curving from the nose to the outer lip).
Restylane® Lyft™ contours the midface region to provide a natural, youthful appearance.
Ask us about the Aspire Rewards program for discounts on future Restylane® and/or Dysport® treatments.
How long does Restylane® Lyft™ last?
Restylane® Lyft™'s volume can last up to 12 months; its line correction may last up to 9 months.
Is Restylane® Lyft™ for me?
Restylane® Lyft™ is for adults seeking volume and contour in the cheeks and the precise line correction in the midface region. Dr. Fox will discuss the benefits and potential side effects with you, but the most common side effects include swelling, bruising, pain, headache, itching, redness and/or tenderness at the injection site.
What areas of the face can Restylane® Lyft™ be used?
Restylane® Lyft™ is used to provide lift to the cheeks, smoothing lines along the nose and mouth. It is also be used to treat nasolabial folds (smile lines) and marionette lines.
Where is the Restylane® Lyft™ treatment performed?
The treatment is performed in our office and takes 20-30 minutes. The results are immediate. A topical numbing cream or local anesthetic is used for comfort.
Before/After Restylane® Lyft™ *results may vary
Video courtesy of Restylane® Lyft™