Exfoliants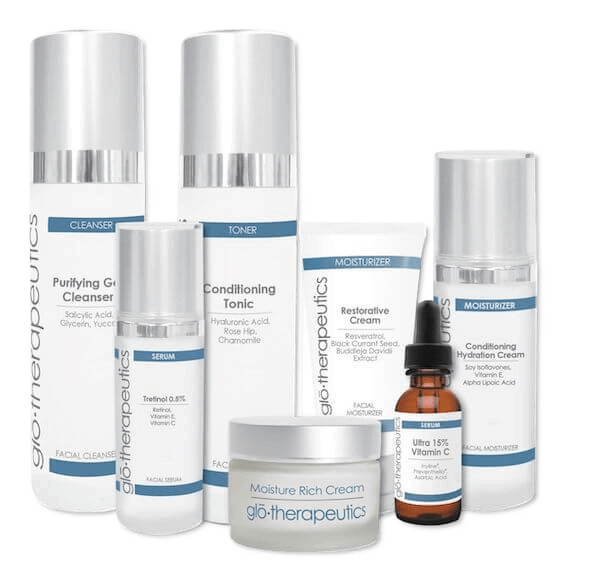 Our professional gloChemical exfoliation treatments are customized for each client to achieve subtle, gradual or astonishing results. Designed to stimulate a fresh appearance and improve fine lines, imperfections, and discolorations.

gloLactic
A mild exfoliant that helps improve dehydrated, photo damaged, aging skin.
gloSalicylic 30%
A medium exfoliant excellent for acne, hyperpigmentation and mild rosacea.
gloGlycolic 30% or 60%
Helps smooth fine lines, improve skin texture, and minimize the appearance of sun damage.
gloModified Jessner 14%
A more aggressive peel which helps reduce the appearance of hyperpigmentation conditions, smooth fine lines and retain collagen structure.
gloAlpha Beta 17%
A moderate to aggressive peel which combines glycolic, lactic and salicylic acids. Ideal for oily and congested skin, hyperpigmentation and fine lines.
gloTriplex
A moderate to aggressive peel which enhances skin tone and texture while purifying blemish prone skin.
gloTCA 15%
Trichloroacetic Acid peel is a highly effective medium peel to promote skin smoothness and vitality by improving discoloration, skin tone, texture and reducting fine lines.Find out more information about gloChemical exfoliants by contacting our office.