Before & After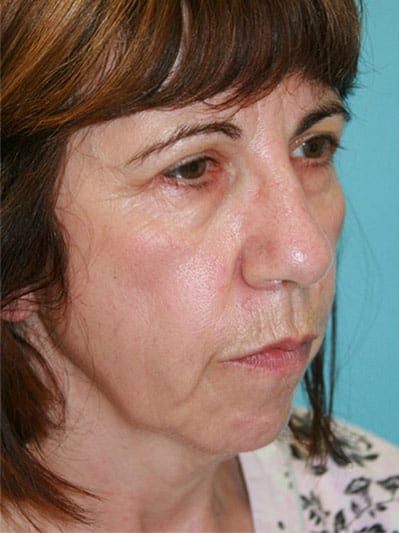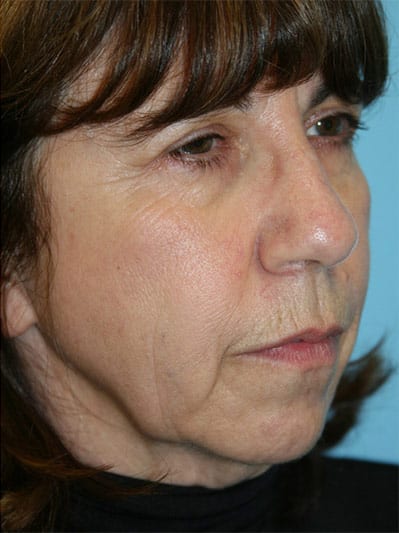 Before/After *results may vary
What is Sculptra® Aesthetic?
Sculptra® Aesthetic is an FDA-approved product that is intended to restore loss of volume in the face. Sculptra® Aesthetic is composed of poly-L-lactic acid, which is biocompatible (a material that does not harm the body) and biodegradable (material able to be broken down by the body). Sculptra® Aesthetic gradually stimulates the production of collagen over time. Poly-L-lactic acid has been safely used for over 30 years in re-absorbable sutures, soft tissue implants and other types of implants. No skin testing or allergy testing is required.
Browse Dr. Fox's patients' before and after photos, or view the Before and After Reference (PDF).
What areas of the face can Sculptra® Aesthetic be used?
Sculptra® Aesthetic is an excellent treatment choice for patients with facial volume loss due to the aging process. Sculptra® Aesthetic is also an excellent choice for the treatment of shallow and deep nasolabial folds (smile lines), facial contour deficiencies, and other facial wrinkles. The treatment is an alternative to surgical fat transfer with less downtime.
How long does Sculptra® Aesthetic last?
Clinical studies have shown the results will last through two years and possibly longer. The results of Sculptra® Aesthetic treatments occur over time (weeks to months) due to gradual production of new collagen. Sculptra® Aesthetic treatments provide a graceful, gradual change in facial contours, folds, and wrinkles that are long-lasting.
How many treatments are required?
Patients may require 1 to 3 sessions every 4 to 6 weeks for the best enhancement. The average number of treatments required is three. Patients with severe facial fat loss or severe wrinkles may require 3 to 6 treatments. Patients may require touch-up treatments after 1½ to 2 years to maintain optimal results.
Where is the Sculptra® Aesthetic treatment performed?
The treatment is performed in the office setting and generally takes about 30 minutes. Dr. Albert Fox in Dartmouth, MA administers a local anesthetic to ensure maximum comfort for each patient. You may experience mild redness, mild swelling, or bruising. Although bruising is rare, you can apply make-up to camouflage the area.
Non-Surgical Treatments
Additional information about specific non-surgical aesthetic treatments can found in the links below.