Eyelid Surgery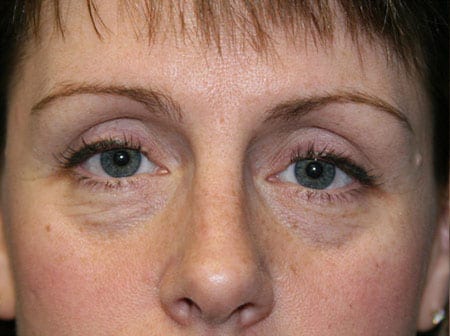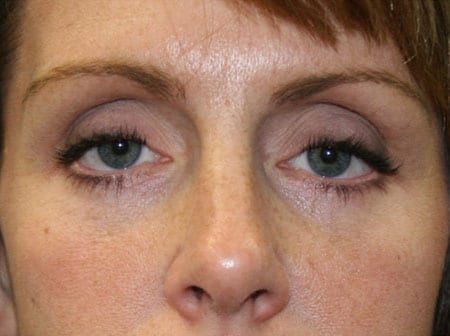 Before/After *results may vary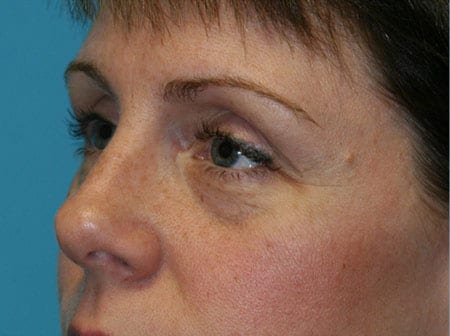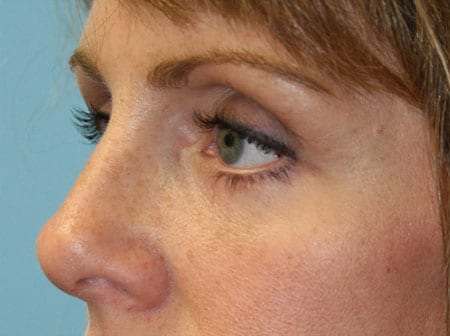 Before/After *results may vary
Our eyes are the focal point of beauty of our face. Our eyes convey our expressions and feelings. Eyes that are bright and sparkle convey a sense of youth and energy.
Our eyes are also among the first regions of the face to demonstrate the sags and wrinkles of aging. As we age, both the upper and lower eyelid skin loses elasticity and support. This can lead to excess sagging eyelid skin (dermatochalasis). The muscles and membranes that hold fatty tissue around our eyes may weaken or stretch and cause the fat to protrude or bulge, leading to bags (puffy eyes). This often gives us the appearance of "circles under our eyes."
Other factors, such as heredity, excessive squinting, habitual eye rubbing, sun exposure, and chronic allergies can also lead to drooping upper lids and sagging lower lids. These changes can begin in our twenties and early thirties.
Upper and lower lid blepharoplasty can correct these unfavorable changes and restore the sparkle of your eyes. Blepharoplasty is commonly performed in an outpatient setting. Blepharoplasty is often combined with a brow lift in order to further open your eyes, brighten your outlook and enhance the youthful glow of your face.
Procedure
Blepharoplasty is performed through small incisions along the upper and lower lid or behind the lower lid ("transconjunctival"). Excess fat and skin can then be removed.
Recovery
Recovery from eyelid lift surgery is approximately one week. Makeup can usually be applied at one week if desired.
View before and after photos of Dr. Fox's patients.
Find out more about cosmetic eye surgery.