Through Face to Face, Dr. Albert Fox provides plastic and reconstructive surgery and related services to disadvantaged children and adults both abroad and here in Massachusetts.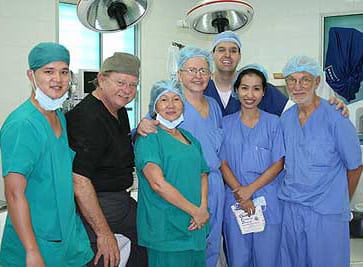 Face to Face is a humanitarian program conducted under the auspices of the American Academy of Facial Plastic and Reconstructive Surgery (AAFPRS Foundation). Through this program, treatment of facial deformities such as cleft lip and palate, birth defects and trauma are provided. The Face to Face program also provides an opportunity for educational exchange among facial plastic and reconstructive surgeons all over the world to create a lasting impact in the communities served.
In Massachusetts, Dr. Albert Fox participates in Face to Face: The National Domestic Violence Project. Through this program Dr. Fox is able to assist victims of domestic violence to obtain the care needed and help enhance their self esteem and rebuild their lives. Dr. Albert Fox donates his plastic and reconstructive services to eligible individuals who are not financially able to have their injuries and scars of abuse repaired.
For more information about Face to Face, please click here.

Making Headlines
Dr. Fox's humanitarian efforts have been documented in SOCO Magazine:
"Some children fantasize about becoming heroes when they grow up. They pretend to be cops, firefighters, and astronauts, but often outgrow these childhood dreams. Since the age of six, Dr. Albert Fox knew he wanted to make a difference in the medical field as a surgeon. His patients with facial deformities are no doubt grateful he followed through with his dreams. To their families, he will always be a hero."
Read the full article.
Dr. Albert Fox has travelled to both China and Vietnam to provide humanitarian services. Learn more about his work by reading the press release.
Contact our office and meet our team.